January 9, 2010 Dave Hart and I met at one of the spots in Wake County where alpine-type fissures are exposed near the surface. Smokey quartz crystals and rutile can be found here.
Here's a brief video of Dave finding crystals. At the end of the video I'm holding a very large three sided half formed crystal.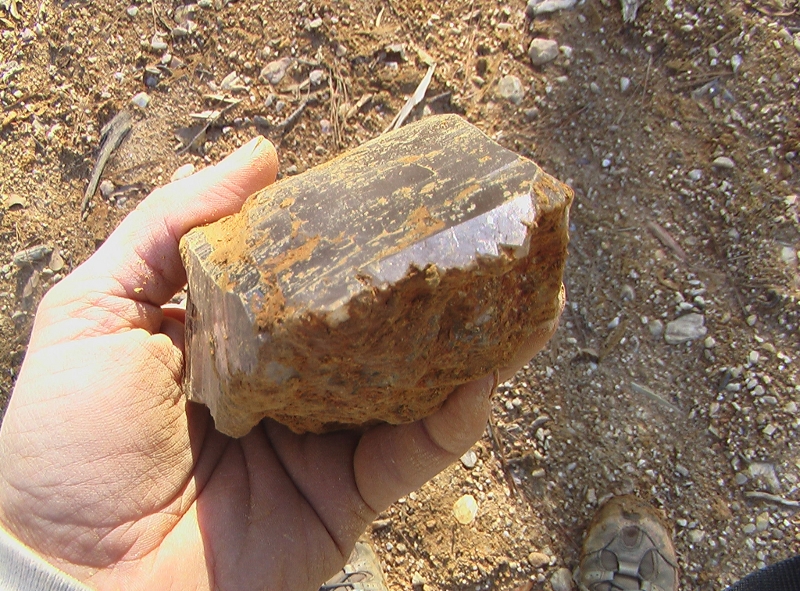 This is a perfect example of what I refer to as an "EOD". Or edge of dike piece. These form by a pre-existing hardened and solidified dike
within a softer and more malleable and highly heated matrix of schist deep in the earth. As the forces related to mountain building push, pull,
and stretch the matrix , the harder less malleable dikes leave pockets next to them as the softer schist deforms around it. These pockets are
later filled with highly heated fluids carrying desolved silica and other minerals such as rutile and siderite. The area on the dike around where
the pockets form (usually on one edge or side of the dike) become crystallized. I believe this piece may have started as a regular
uncrystallized dike and then later became crystallized on the one side of it (top side in the picture) where the pocket formed.